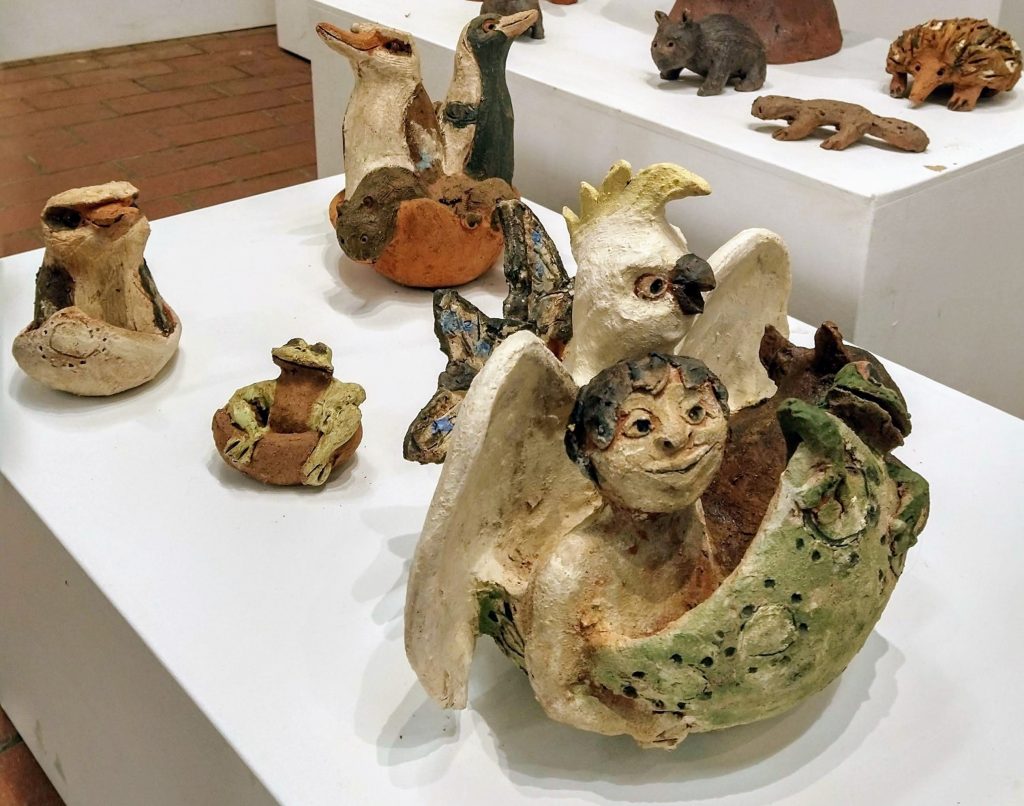 Meredith Plain, with Sandra Bain, Heather Wilson, Miss Stephanie, Leah Lux Tame, Giuseppe Raneri
18th June to 8th August 2021
An Exhibition of sculpture and images to celebrate our local nature discovered during lockdown in the Bolin Bolin Gallery at Buleen Art & Garden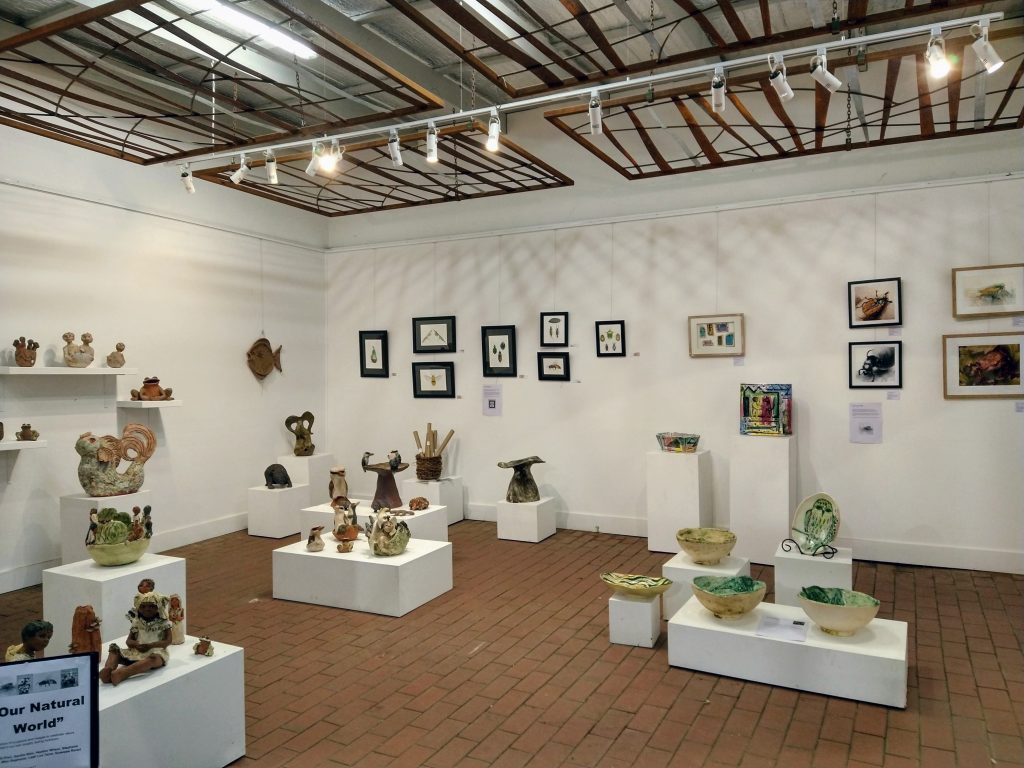 2020 was a disaster of year for most of us here in Victoria – bushfires followed by a pandemic. Unfortunately we have had another taste of lockdown again in 2021. One bright spot for any of us was our increasing discovery of and appreciation of the natural world in our own localities. We made the most of our "exercise" hour, discovering all the arks and walks close to home. Some of us were lucky to be close to some bush or parks, but we all seemed to relish what we could find. At Bulleen Art & Garden we have come to really appreciate being located on the banks of the Yarra River. hopefully this is something we can continue
This is an exhibition I was keen to mount, but did not have enough time to make enough work to fill the gallery when we had a vacancy. So, I have invited a number of other artists to join me to elaborate on this theme, and they have done this wonderfully. You can find more images and information on these artists at www.gallery.baag.com.au.
The Yarra River, including both near my home in Eltham and the Main Yarra Trail towards Bulleen Art & Garden has long been my happy place, somewhere to go when I need to feel better . This has been even more important during the past 18 months.
My work for this exhibition reflects the natural world found there as illustrated by our local fauna. Also our increased use of the area whether it is walking along the river bank, cycling along the bike trail, quiet contemplation under a tree, kayaking or playing with grandchildren near the Fairy Tree, walking dogs.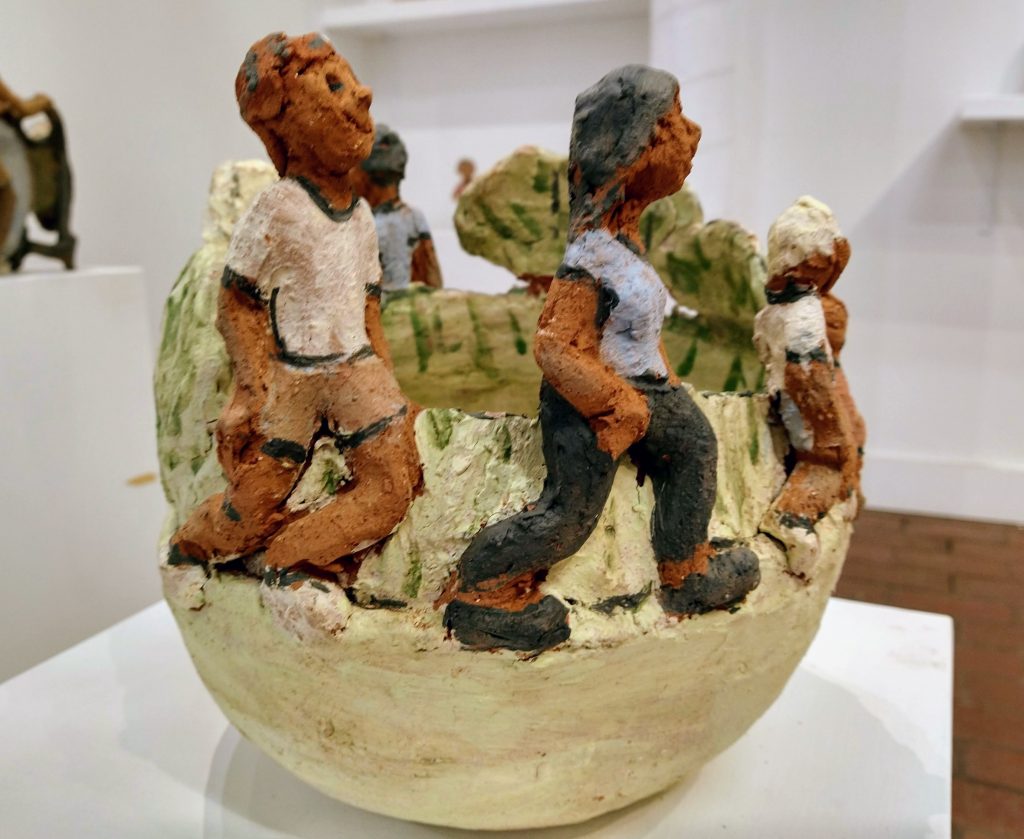 Exercise in the Parks
Our quota was one hours exercise a day.
No gyms, no pools, no organised sport, no golf, not boating.
We couldn't go shopping (except for essentials). We couldn't go to a restaurant, or the theatre or a concert etc etc. we couldn't visit friends' homes.
So we flocked to the parks. We needed to get outside. And, this was the only way we could see our friends and family (in permitted numbers!), while walking (possibly takeaway coffee in hand), running or cycling.
We discovered our parks and local areas!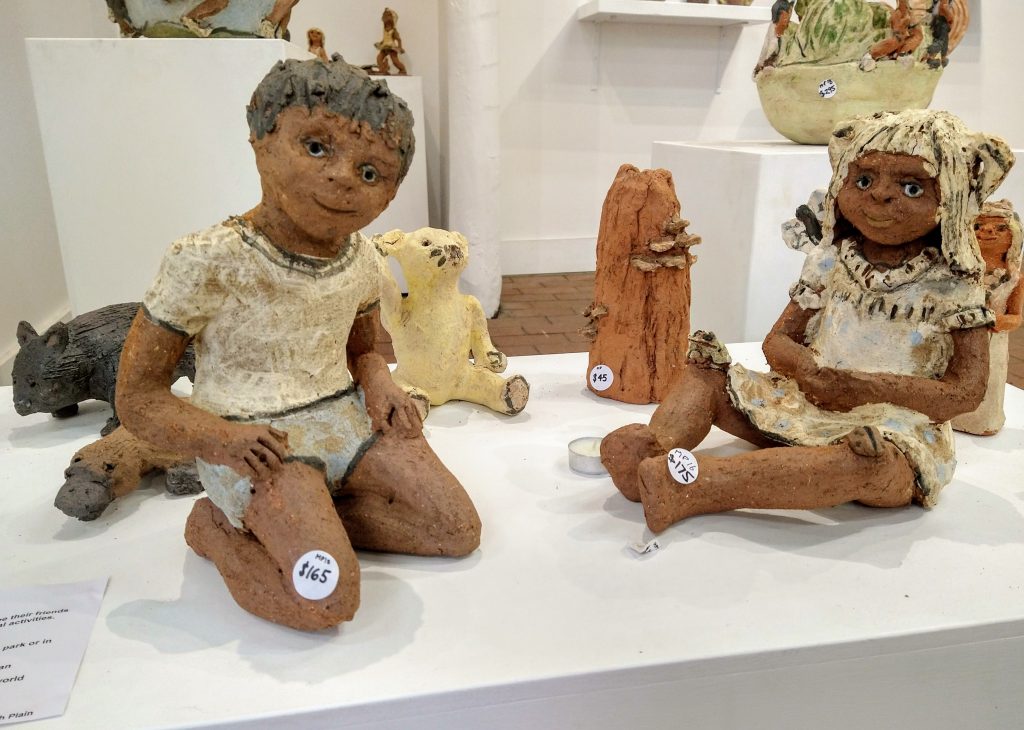 "All in the Same Boat"
During the covid 19 lockdown of 2020 we were constantly hearing how we are all in the same boat… This phrase kept echoing around us. It caught my (and everyone else's) attention. I have thinking about boats, and what they mean to us.
We are all going through the same "unprecedented" global pandemic. This was a reality for all of us. A shared experience. But, are we all in the same boat? Is there one big boat? Are there may boats? Are we in a boat with everyone? Are we in a boat with others like us? Are we in our own small boat?
We have many similar experiences, but many different experiences, different resources, different attitudes.
I have been doing many different boats during the pandemic. Showing how we can all, or some of us can travel in the same boat during this time.
Also, I have turned to boats before – they signify a journey, and they are a way of bringing many of my creatures and people together.