The  Melbourne Teapot Exhibition
4-15 August 2017
Stonehouse Gallery, Warrandyte
These are the two teapots I have in this year's teapot exhibition.
"I'm a Little Teapot" and Pelican Pot.
 I don't usually make teapots, but I had a lot of fun working with the idea of what a teapot is. They both have handles, spouts, lid to put the tea in and glazed insides, so theoretically you could use it for your morning cuppa…. (I did test them, and you can pour some liquid out of them)
I thought the body of a pelican was an interesting fit for a teapot – large pot belly and a long beak for a spout. And, "I'm a Little Teapot" had to be made after singing the song at the pre-school story time at the Eltham Library. More images below.
And me information about the exhibition below and at www.stonehousegallery.com.au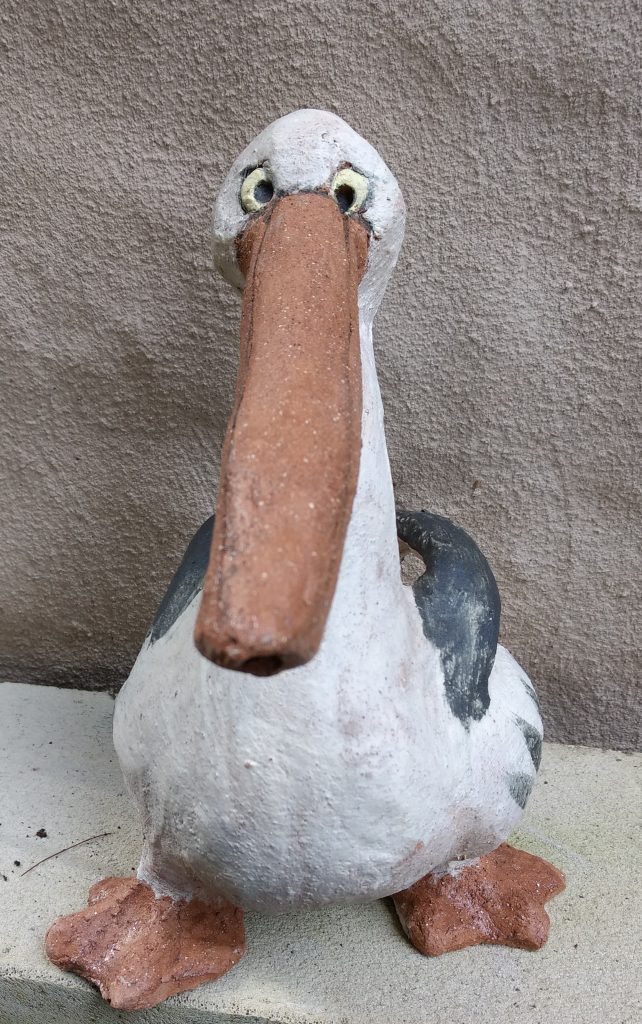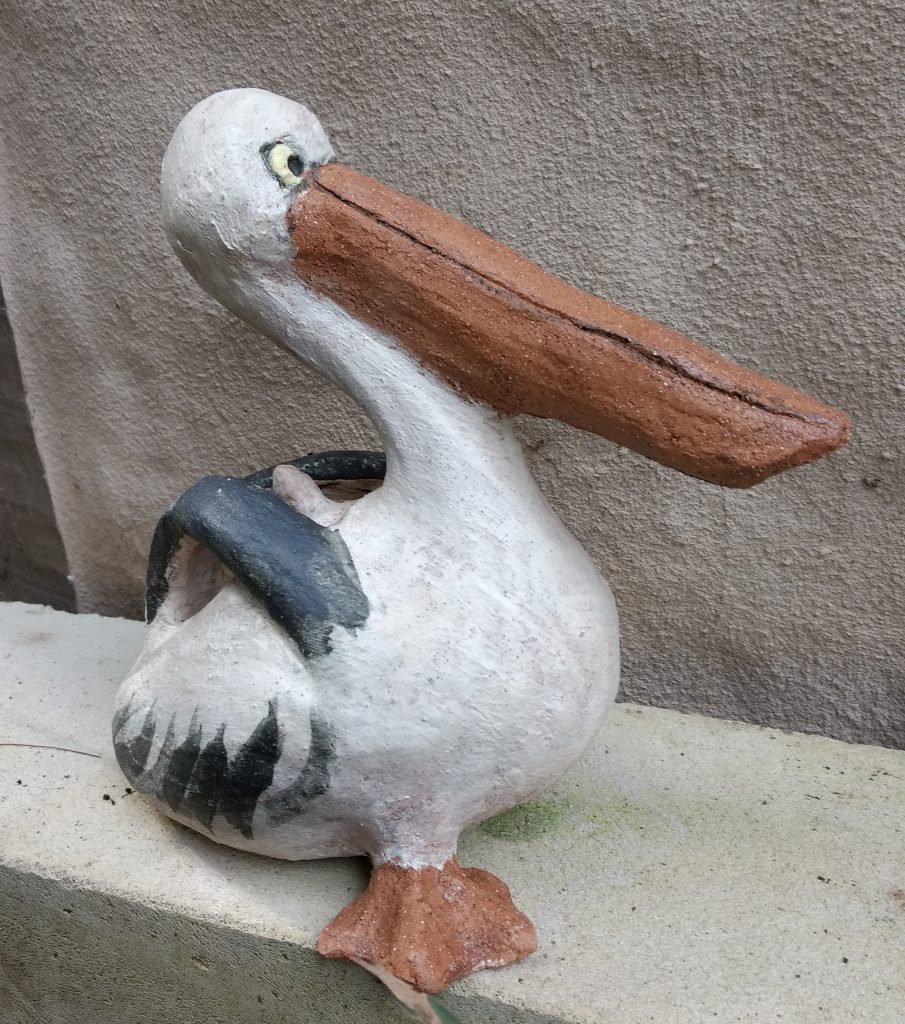 The  Melbourne Teapot Exhibition
4-15 August 2017
Stonehouse Gallery is pleased to present this spectacular and popular Annual Exhibition.
The Melbourne Teapot Exhibition features both functional and non functional sections in diverse disciplines.
​
Makers and Artists from over Australia explore their interpretation of the teapot form.
---
The Melbourne Teapot Exhibition was started by a group of dedicated artists from The Studio@Flinders and was held annually in Flinders, Victoria, since 2004.
​With the closure of the Flinders gallery early in 2016, Stonehouse realized the great loss of such a wonderful exhibition to Melbourne, artists and the general public.
With the blessing of Flinders members, Stonehouse has undertaken to continue this great tradition.
Save
Save