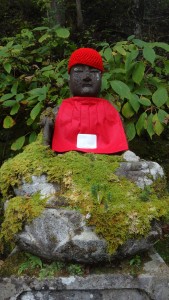 I will be taking part in this exhibition in August
"Japan Dreaming"
An exhibition inspired by trips to Japan led by Linda  De Toma and Naoko Coghlan focussing on ceramics and textiles
5 August-4 September
In the Bolin Bolin Gallery at Bulleen Art & Garden
6 Manningham Rd. W., Bulleen
Linda De Toma, founder of Claydreamers studio,  a ceramic artist with a passion for Japan and Japanese ceramics andNaoko Coghlan a potter who grew up in Japan but now has her home in Melbourne have led two small group tours to Japan. I was lucky enough to be a part of the first tour in 2014. so far who  experienced Japan through visiting pottery studios and museums, traditional tea ceremonies, viewing hill climbing kilns, woodblock printing, washi-paper workshops, pottery festivals as well as many temples, magnificent gardens, including a moss garden and bamboo grove, and much feasting on good food. Click here to see more images of my tour.  Click here to see more information about these tours at http://kikupotterystudio.com/japanese-pottery-tours/
We have now decided to band together and exhibit the results of the inspiration we discovered during our tour of Japan in the Bolin Bolin Gallery at Bulleen Art & Garden. Click here to find more information about this exhibition at www.gallery.baag.com.au
To date I have been inspired to make 2 small series of work – but there is a lot more which may still surface!
Jizu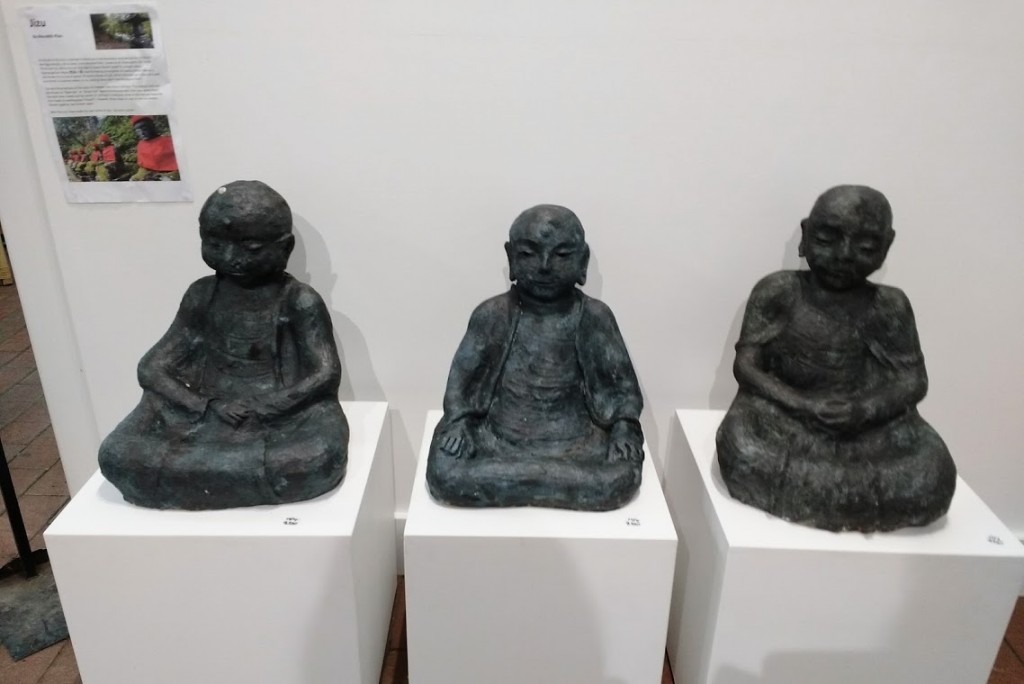 At the end of the tour I travelled to Nikko,up in the mountains and famous for its World Heritage temples and its lakes in the National Park. I loved all of these sights, but on the third morning, before my rain was due to leave I found myself in a magic place. Kanmangafuchi Abyss (憾満ヶ淵) was formed by an eruption of nearby Mount Nantai. s also known for its row of about 70 stone statues of Jizo, which are lined up in front of a wall and stretch a hundred meters or so, looking down upon the Daiyagawa River. Jizo are the protectors of the souls of travelers and unborn children. The statues here are also known as "Bake Jizo" or "Ghost Jizo" apparently because each time you count them, the total never comes out the same! Or perhaps it is because some of the statues have lost their heads (in earthquakes? floods?). However, those heads sit next to the Jizo bodies; forever together, but forever apart.
After the trip I have made my own series of Jizo – but only 3 so far!
Kiminos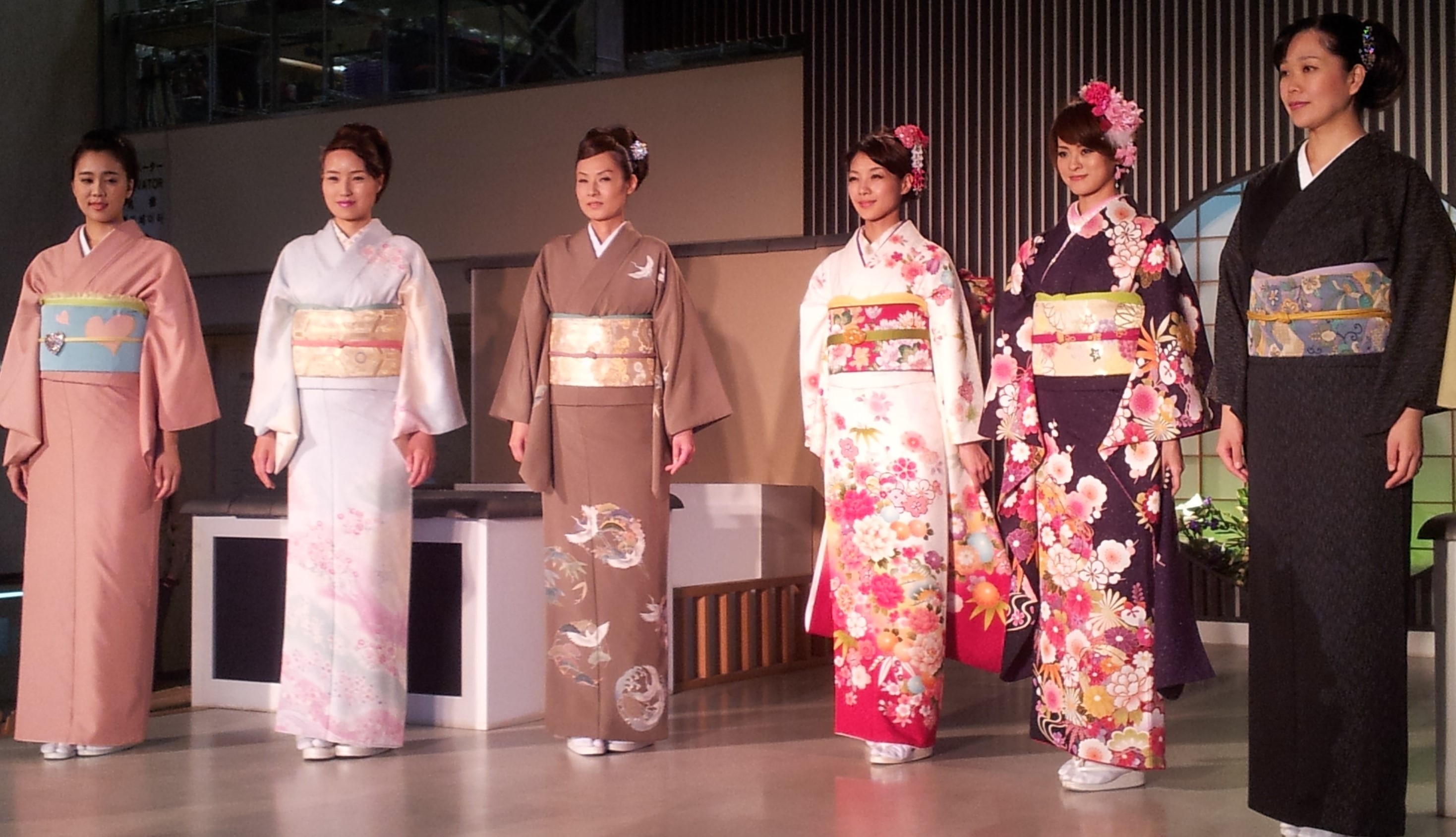 I was taken with the traditional kiminos and the Japanese women who wore them – from the geisha in Kyoto, the many Japanese girls and women on holiday in Kyoto getting photos taken wearing traditional dress, to the hostesses of traditional houses, to the "fashion parade" at the fabric centre, to some older women. They are in contrast to the very contemporary and modern vibe which is found in Japan. But both demonstrate a Japanese sense of design and quiet confidence.
Save
Save
Save