October  11 to November 5 2013
Bolin Bolin Gallery at Bulleen Art  & Garden
6 Manningham Rd W., Bulleen. 88503030.
I have quite a bit of work ready for this exhibition
More information about the exhibition and the other participants at http://gallery.baag.com.au/?p=1405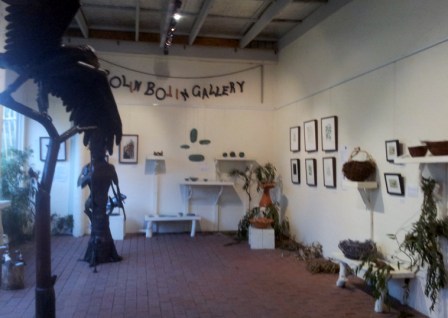 This exhibition was inspired by Bulleen Art & Garden's magic location – right next to the Yarra River parks. There is an island of indigenous bushland in the middle of suburban Melbourne. It is a unique flood-plain habitat and urban wildlife corridor and providing links for a range of native birds and animals within the urban environment and beyond. This area also has a rich cultural heritage, particularly the  importance of the Bolin Bolin Billabong and precinct to the local Wurrundjeri as an important annual meeting place.
 If you are interested in learning more about this area
Take a walk along the river
Have a look at some of these posts on the BAAG web site  Bolin Bolin Billabong What is Urban Ecology? Get Outdoors & Live Life in all its Fullness
Find out about Friends of the Yarra Valley Parks – join them for tree planting.  http://www.yvfriends.org.au/
Friends of Banyule have an excellent virtual tour of the Banyule Flats and information about the natural and cultural history of the area. http://www.friendsofbanyule.org