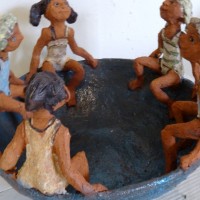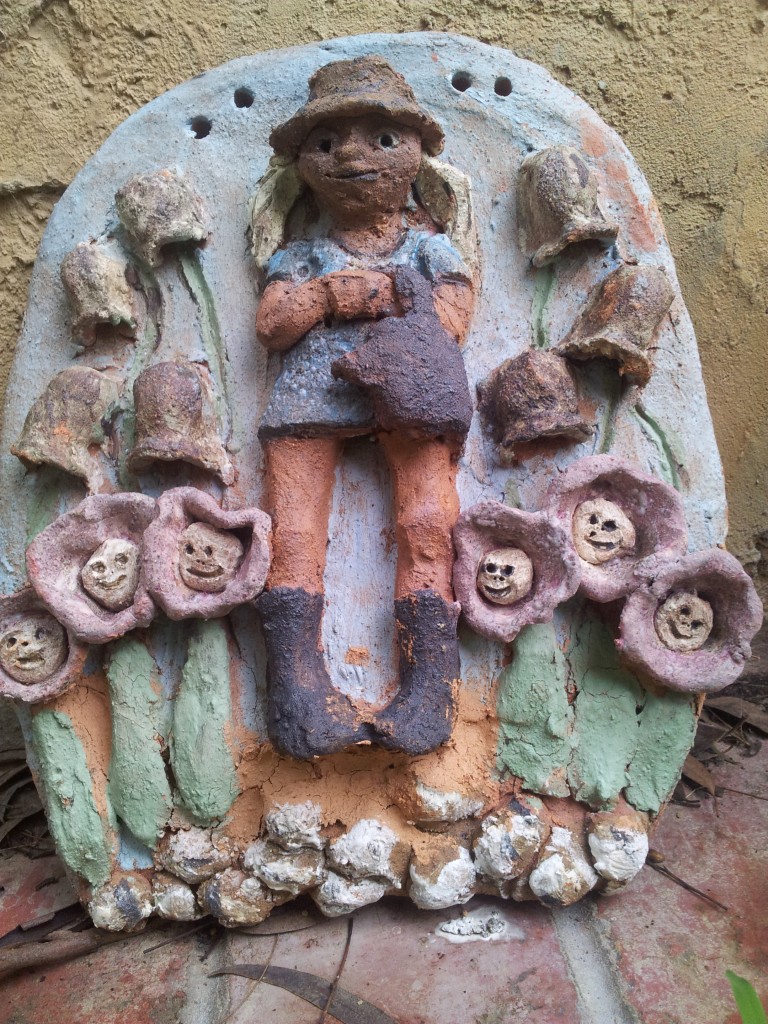 This work is a part of the group exhibition Christmas@Bulleen Art & Garden in the Bolin Bolin Gallery, 5-24 December 2014. www.http://gallery.baag.com.au/
A few years ago I was thinking about what to include in a group exhibition, Lazy Days. The images which came to mind were from my childhood in country town – exploring, playing, making up games. In a pre-digital time – although the TV was just starting to make inroads, which seem\ed much more clearcut to a child.
Grandchildren have now brought back my second, or third, childhood.  Some of my recent work tells some of the timeless traditional tales of childhood.
Sculpting in clay is a wonderful way to capture lifelike characters and tell stories, which is what this work is about.
Little Jack Horner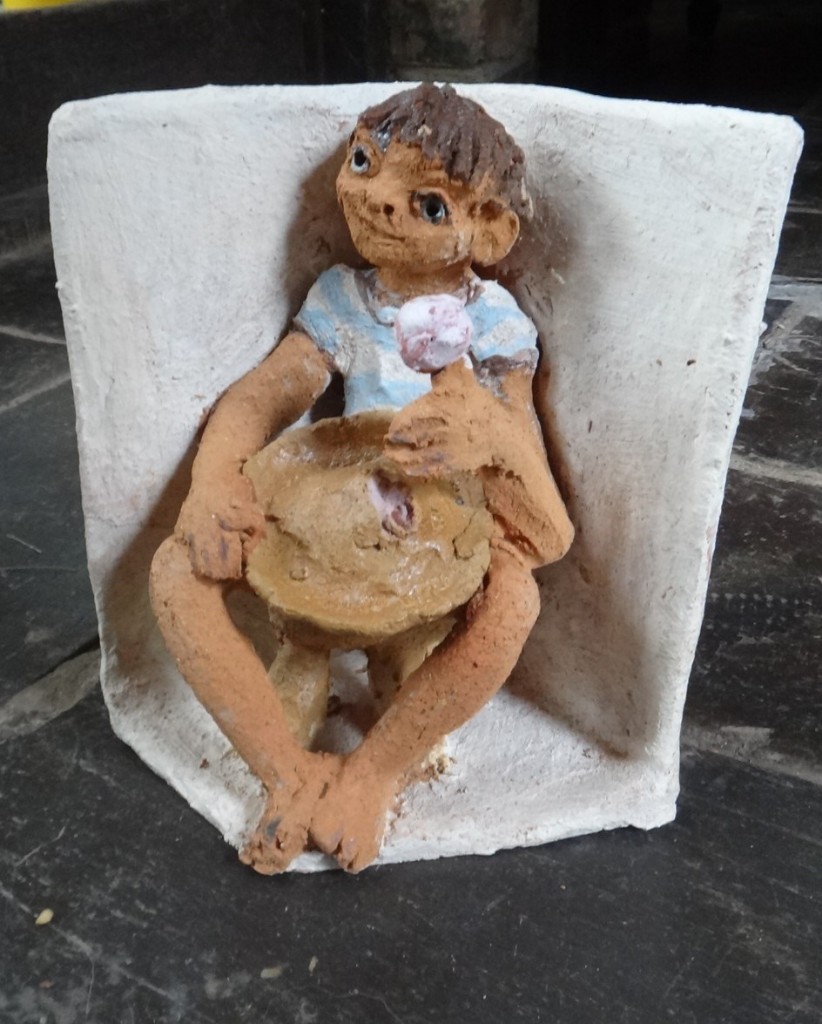 Little Red Riding Hood